Standard Cleaning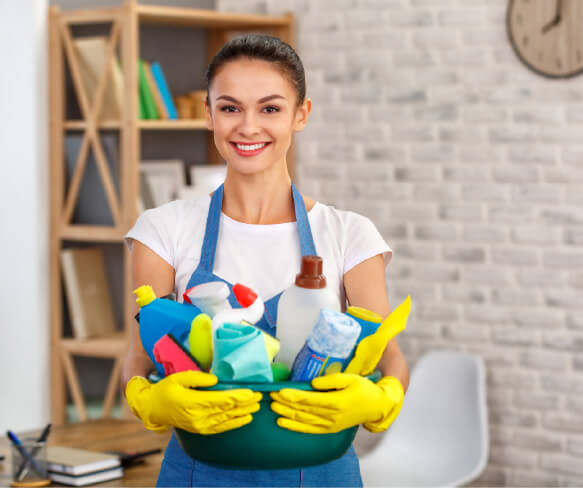 At The Dust Devils, we understand the challenges of finding a reliable and trustworthy home cleaning service. Our Routine Maintenance Cleaning Services are designed to simplify your life and provide you with the peace of mind you deserve. We know your time is precious, which is why our services are tailored for busy families and professionals seeking a more convenient way to maintain a clean home.
Our Routine Maintenance Cleaning Services offer flexible options, including weekly, biweekly, and monthly cleanings, ensuring that your home stays sparkling all year round. Our dedicated team takes care of essential cleaning tasks, from meticulous dusting to scrubbing bathrooms, and from a spotless kitchen to flawlessly swept and mopped floors.
Let us handle the routine, so you can focus on what matters most to you. Embrace a clutter-free and inviting living space without lifting a finger. Experience the convenience and excellence of The Dust Devils' Routine Maintenance Cleaning Services. Say goodbye to cleaning stress and hello to a fresh and organized home!
What's included with a standard cleaning?
| | Standard Clean |
| --- | --- |
| All Rooms | |
| Dust furniture and flat surfaces | included |
| Dust ceiling fans and vents | included |
| Doors, trim, light switches | included |
| Basic straightening | included |
| Take out trash | included |
| Vacuum and mop floors | included |
| Dust baseboards | included |
| Blinds dusted | included |
| Cobwebs Removed | included |
| Mirrors cleaned | included |
| Stairs vacuumed or hand-mopped if bare | included |
| Dust window sills | included |
| Clean inside windows | |
| Vacuum under chair/sofa cushions | |
| Blinds wet wiped | |
| Hand-Wipe baseboards | |
| | Standard Clean |
| --- | --- |
| Kitchen | |
| Sink | included |
| Counter tops | included |
| Cabinet fronts | included |
| Appliance exteriors cleaned | included |
| Micowave exterior/interior cleaned | included |
| Wipe down backsplash | included |
| Faucets wiped/shined | included |
| Clean interiors of drawers and cabinets (if empty) | |
| Clean refrigerator and oven | |
| | Standard Clean |
| --- | --- |
| Bedrooms | |
| Make beds | included |
| Change linens (please leave on bed) | included |
| | Standard Clean |
| --- | --- |
| Bathrooms | |
| Countertop/Sink cleaned | included |
| Fixtures cleaned/shined | included |
| Shower/tub/tile cleaned | included |
| Toilets cleaned/sanitized | included |
| Towels neatly folded/hung | included |
| Wipe down cabinet fronts | included |
| Wipe down blacksplash | |
| Scrape/scrub calcium and soap build up in shower or tub | |
Available Services
The Highlights
You can book one-time, weekly, bi-weekly, or monthly service
It's a thorough clean, but we don't hand wipe baseboards
Cleaning inside ovens is extra
cleaning inside fridges is extra