Move Out Cleaning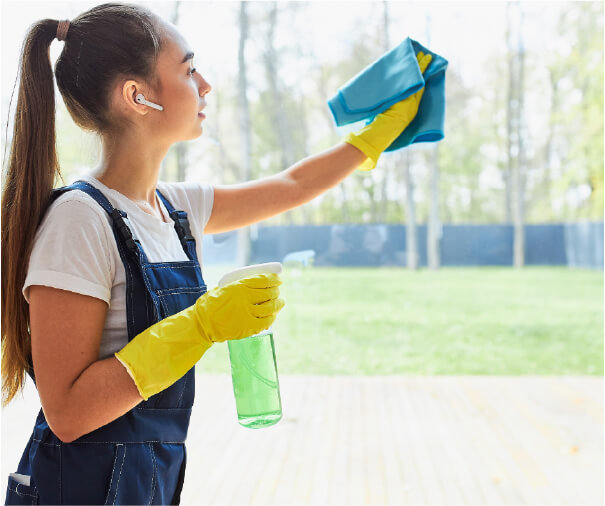 Moving can be both exciting and stressful, but with our Move-Out Cleaning Services, you can leave the stress of cleaning behind. At The Dust Devils, we understand the importance of leaving your previous home in pristine condition, ready for the next occupants or for the landlord's inspection.
Our dedicated team specializes in thorough Move-Out Cleanings, ensuring that every nook and cranny is meticulously cleaned and sanitized. We tackle all the essential areas, from hand-wiping the baseboards and cleaning the inside of windows to removing heavy buildup in bathrooms and ensuring spotless kitchen appliances.
With our Move-Out Cleaning Services, you can confidently hand over the keys, knowing that your former home will be left in immaculate condition. Whether you're a tenant preparing for a move or a property owner looking to attract the next owner of your home, our expert cleaning ensures a positive first impression.
Take the hassle out of moving and trust The Dust Devils to handle the cleaning. Enjoy a seamless transition to your new home while leaving behind a fresh and welcoming space. Let our Move-Out Cleaning Services take care of the details, so you can focus on the excitement of your next chapter.
What's included with a move out cleaning?
| | Move In/Out |
| --- | --- |
| All Rooms | |
| Dust furniture and flat surfaces | included |
| Dust ceiling fans and vents | included |
| Doors, trim, light switches | included |
| Basic straightening | included |
| Take out trash | included |
| Vacuum and mop floors | included |
| Dust baseboards | included |
| Blinds dusted | included |
| Cobwebs Removed | included |
| Mirrors cleaned | included |
| Stairs vacuumed or hand-mopped if bare | included |
| Dust window sills | included |
| Clean inside windows | included |
| Vacuum under chair/sofa cushions | included |
| Blinds wet wiped | included |
| Hand-Wipe baseboards | included |
| | Move In/Out |
| --- | --- |
| Kitchen | |
| Sink | included |
| Counter tops | included |
| Cabinet fronts | included |
| Appliance exteriors cleaned | included |
| Micowave exterior/interior cleaned | included |
| Wipe down backsplash | included |
| Faucets wiped/shined | included |
| Clean interiors of drawers and cabinets (if empty) | included |
| Clean refrigerator and oven | included |
| | Move In/Out |
| --- | --- |
| Bedrooms | |
| Make beds | |
| Change linens (please leave on bed) | |
| | Move In/Out |
| --- | --- |
| Bathrooms | |
| Countertop/Sink cleaned | included |
| Fixtures cleaned/shined | included |
| Shower/tub/tile cleaned | included |
| Toilets cleaned/sanitized | included |
| Towels neatly folded/hung | included |
| Wipe down cabinet fronts | included |
| Wipe down blacksplash | included |
| Scrape/scrub calcium and soap build up in shower or tub | included |
Available Services
The Highlights
The home should be empty
It's like a deep clean, but we clean inside cabinets and drawers
Cleaning inside ovens is extra
cleaning inside fridges is extra