Tips For Holiday Cookie Baking Success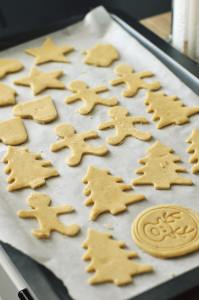 The holidays are upon us, which usually comes with cookie baking! Here are a few tips to help make it a successful baking holiday season
Roll Out Your Cookie Dough Before Chilling It
Using your rolling pin on cold cookie dough can be tough and often results in cracked dough. Put a sheet of wax or parchment paper down, roll out your dough, top with another sheet of wax or parchment paper, and then store in the fridge or freezer. Then you can jump right to using those cookie cutters when you are ready to bake.
Bonus tip: Instead of flour, use powdered sugar as a sweet alternative to dusting your work surface for rolling out dough.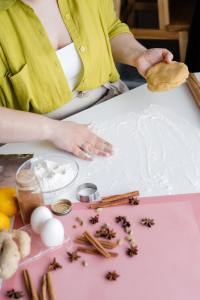 Freeze Your Dough Ahead Of Baking
Drop Cookies: For chunkier doughs like chocolate chip or oatmeal, portion them out into chunks, freeze on a baking sheet, and then store in a freezer bag until you are ready to bake.
Icebox/Slice and Bake: Press out your dough into a log shape, wrap in wax paper and freeze.
Try cutting an empty cardboard tube lengthwise, and use it to help make your dough into a perfectly formed log for easy slicing!
Cut Outs: Roll and shape your dough into a disc, wrap in plastic, store in a freezer bag.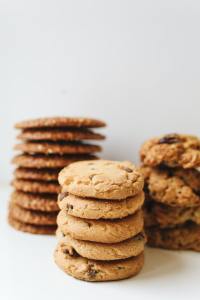 Take Cookies Out A Bit Early
Cookies always continue to cook after you take them out of the oven. Try removing them about a minute early to help keep them from overbaking or drying out.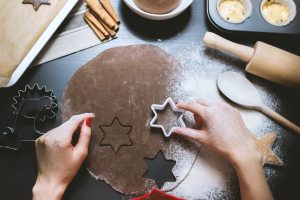 Cool Off Those Baking Sheets
Prevent your batches of cookies from spreading out onto a hot cookie sheet, be sure to bring your sheets to room temp. You can take a shortcut by running your sheet under cool water for a couple of minutes.
Use A Squeeze Bottle For Icing
You can easily find cheap squeeze bottles (check The Dollar Store) and they are a bit more user-friendly than a piping bag. They are easy to fill and kid-friendly!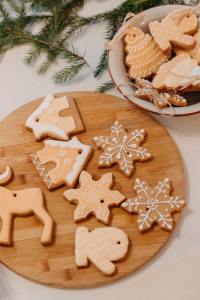 Try Using Candy Melts For Icing
You can find a variety of colored candy melt chips, and they are easy to melt and use. Try those instead of mixing up a batch of royal icing. They will also work in the squeeze bottles as well!
We hope you found these tips helpful! Remember you can contact The Dust Devils to help get the kitchen cleaned up after all that baking. You can even add on an oven or a fridge cleaning!
---