Succeeding at Hosting for the Holidays - A Clean and Welcoming Home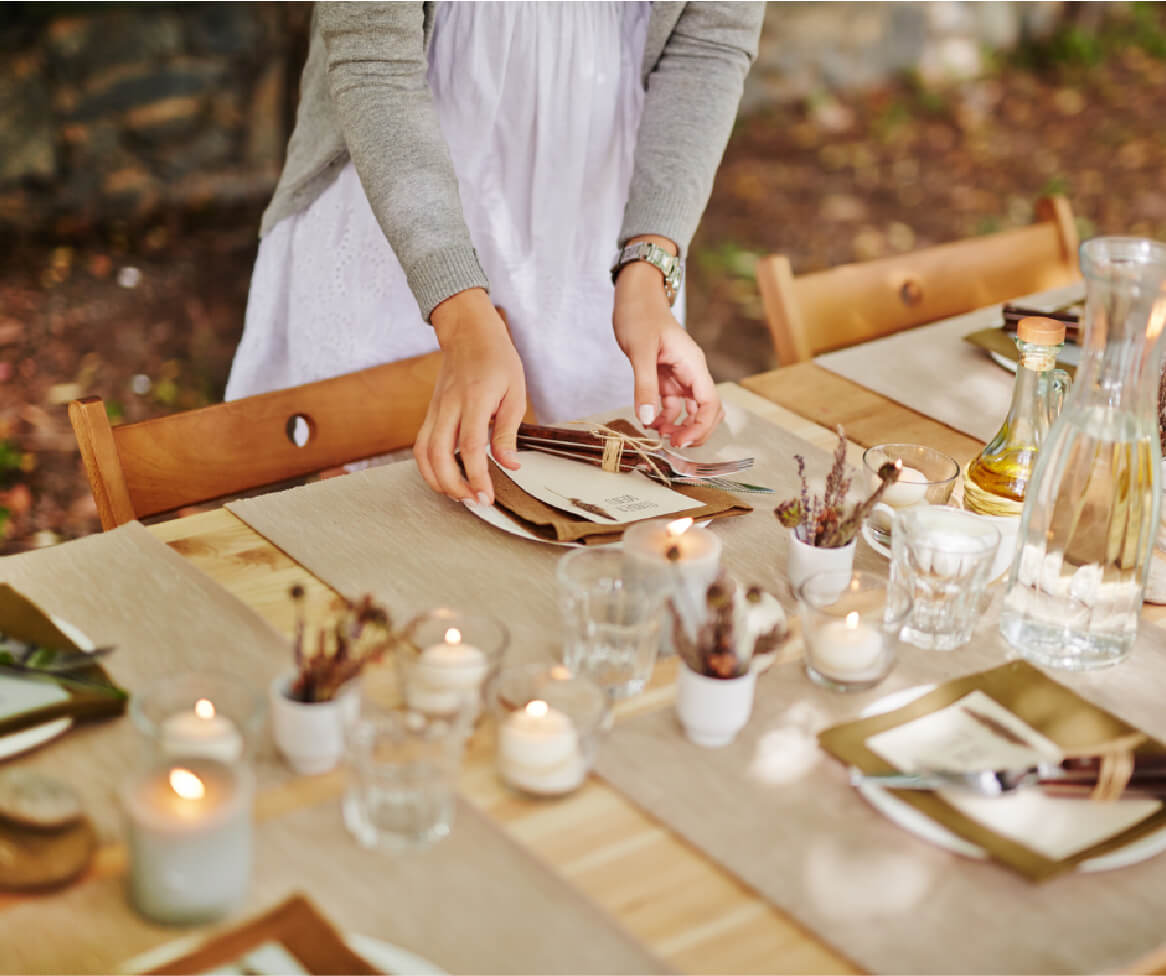 Hosting friends and family for the holidays can be a joyous experience. It's a time to create lasting memories, enjoy delicious food, and strengthen bonds with loved ones. However, the role of a holiday host comes with its own set of challenges, from planning and cooking to creating a welcoming atmosphere. We understand the importance of a clean and organized home for a successful holiday gathering. In this blog post, we'll share tips and strategies to help you succeed at hosting for the holidays while maintaining a pristine living space.
Plan and Prepare Ahead
Hosting for the holidays begins with a well-thought-out plan. Start by creating a detailed checklist that covers everything from menu planning and grocery shopping to decorating and cleaning. A well-structured plan can help you stay organized and reduce stress.
Deep Clean Your Home
Before the festivities begin, consider scheduling a deep cleaning for your home. A clean and well-maintained space sets the stage for a successful gathering. Pay special attention to guest areas, the kitchen, and the bathroom.
Create a Cozy Atmosphere
To make your guests feel at home, create a cozy and welcoming atmosphere. Add touches like warm lighting, comfortable seating, and festive decorations to set the mood.
Focus on the Kitchen
The kitchen is the heart of holiday gatherings. Keep your kitchen organized and clean to facilitate meal preparation. After cooking, clean as you go to prevent a massive post-meal cleanup.
Plan Your Menu
Choose a menu that balances your culinary skills with the preferences of your guests. Consider any dietary restrictions or allergies to accommodate everyone. Preparing dishes in advance can also save time on the day of the event.
Arrange Seating and Space
Ensure that you have enough seating and table space for your guests. Create a comfortable dining area and arrange the space to facilitate conversation and mingling.
Plan Activities and Entertainment
Provide activities and entertainment to keep your guests engaged. Games, music, and a well-curated playlist can enhance the overall experience.
Accommodate Special Needs
Consider the needs of your guests. If anyone has mobility issues, allergies, or other special requirements, make accommodations to ensure everyone is comfortable and safe.
Set a Festive Table
A beautifully set table can elevate the dining experience. Use seasonal decorations, quality tableware, and fresh flowers or centerpieces to create an inviting ambiance.
Keep Essentials Accessible
Place essentials like napkins, utensils, and condiments within easy reach of your guests. This minimizes interruptions during the meal.
Stay Calm and Enjoy
Hosting can be stressful, but it's essential to remain calm and enjoy the gathering. Don't forget to savor the moments, as hosting for the holidays is about creating cherished memories.
Post-Party Cleanup
Have a plan in place for post-party cleanup. Enlist the help of family members or consider hiring a professional cleaning service to assist with the post-event tidying and deep cleaning.
Succeeding at hosting for the holidays is not just about the food and decorations; it's also about creating a clean and welcoming home where guests feel comfortable and valued. At The Dust Devils, we understand the significance of a clean and organized living space for a successful gathering. By following these tips and strategies, you can become the ultimate holiday host, creating a memorable and enjoyable experience for your loved ones. Here's to hosting holiday gatherings filled with love, warmth, and a beautifully clean home.
---