Seasonal Deep Cleaning - Getting Your Home Ready for Winter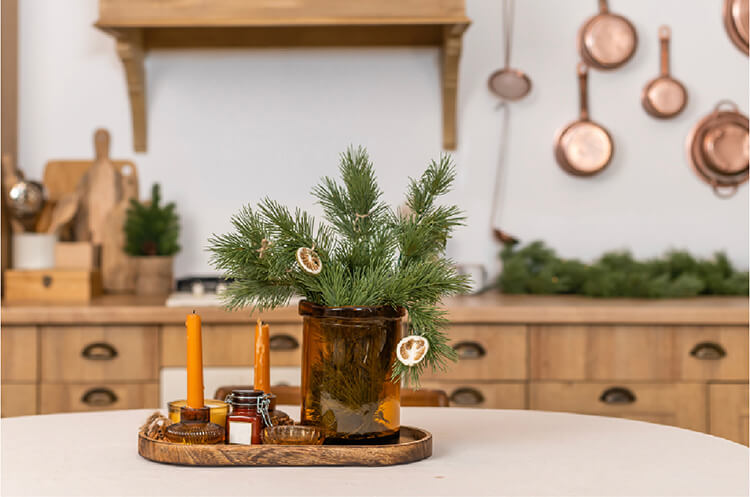 The transition from fall to winter is a time of cozy sweaters, hot cocoa, and the anticipation of holiday gatherings. But before you can fully embrace the warmth and joy of the season, it's important to prepare your home. As a house cleaning company, we understand the importance of a clean and welcoming space, especially as winter approaches. In this blog post, we'll guide you through the process of seasonal deep cleaning to get your home ready for winter. With a little effort now, you can enjoy a cozier, cleaner, and more comfortable winter season.
1. Start with a Declutter
Before diving into deep cleaning, begin with a thorough decluttering session. Walk through each room in your home and identify items that can be donated, discarded, or stored away. Removing clutter can make your space feel instantly cleaner and more open.
2. Deep Clean the Entryway
Your entryway can accumulate a lot of dirt and debris during the fall. Sweep and mop the floors, wipe down surfaces, and ensure that doormats are clean. Don't forget to clean or replace any seasonal decorations.
3. Focus on Windows
With the days growing shorter, you'll want as much natural light as possible. Clean your windows inside and out, including the sills and frames. This will help maximize the available daylight during the winter months.
4. Service Your Heating System
Before the cold weather sets in, have your heating system professionally serviced. This will ensure it's operating efficiently and ready to keep your home warm throughout the winter.
5. Tackle the Kitchen
The kitchen often sees a lot of action, especially during the holiday season. Deep clean your kitchen by cleaning appliances, scrubbing countertops and backsplashes, and cleaning out the refrigerator and pantry. Make sure your kitchen is ready for the extra cooking and baking that often happens during the winter.
6. Clean Carpets and Rugs
Over time, carpets and rugs can accumulate dirt and dust. Consider having them professionally cleaned or rent a carpet cleaner to refresh these surfaces. Clean carpets not only look better but also improve indoor air quality.
7. Prepare for Winter Allergies
For those prone to allergies, winter can bring indoor irritants. Change your HVAC filters, clean or replace air purifiers, and consider adding humidity control to minimize allergens in the air.
8. Dust and Vacuum Thoroughly
Dust all surfaces, including light fixtures and ceiling fans. Pay special attention to baseboards and corners. Vacuum carpets and upholstery to remove dust and pet dander.
9. Refresh Bedding
Winter is the perfect time to update your bedding. Wash or dry-clean blankets, duvets, and comforters. Consider rotating or flipping your mattress for even wear.
10. Deep Clean Bathrooms
Scrub and disinfect your bathrooms thoroughly. Pay attention to areas like grout, tile, and shower curtains. A clean bathroom is not only more inviting but also helps prevent the spread of germs during cold and flu season.
11. Check Fire Safety
If you have a fireplace or wood-burning stove, ensure it's clean and ready for use. Check smoke detectors and carbon monoxide detectors to guarantee they're functioning properly.
12. Protect Your Floors
Winter weather can bring mud and slush into your home. Place doormats both inside and outside your entryways to reduce the spread of dirt. Consider using floor protectors under heavy furniture to prevent floor damage.
13. Winterize Your Garden and Outdoor Spaces
If you have a garden or outdoor areas, take steps to winterize them. This may involve covering outdoor furniture, draining garden hoses, and cleaning out gutters.
Winter is a time for warmth, togetherness, and celebrating the holidays. By taking the time for seasonal deep cleaning, you can ensure that your home is a clean and comfortable haven for all your winter festivities. At The Dust Devils, we're here to support you in maintaining a fresh and inviting home, no matter the season. Embrace the coziness of winter, and enjoy the peace of mind that comes with a clean and well-prepared living space.
---