Making Valentines Day Special at Home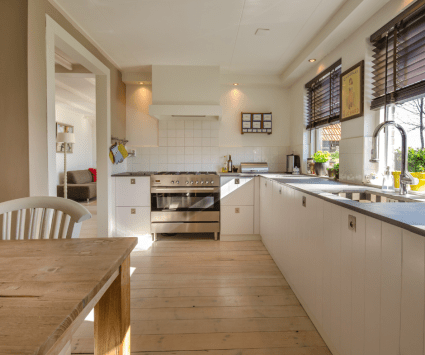 As most of the nation is approaching a year of staying home, many couples are finding more strain on their relationships than before. More folks are working from home and spending way more time together, although this time isn't necessarily quality time. It seems there's never-ending laundry, dishes, house cleaning, meal preparation, and while resentment over the division of labor in a household has always been existent for most families, more time together in this environment is causing that strain to be at much higher levels than before.
Whether there is more strain in your relationship, or perhaps you just want to make this Valentine's Day more special, we have some tips.
10 Ways to Celebrate Valentine's Day at Home
1. Get your favorite takeout and pull out the nice tablecloth, candles, and flowers.
Whether your takeout is Thai or burgers, pull out the nice dishes, and make a special setting. Create some ambiance and a playlist of mutual favorites. Put down your phones and be present for each other.
2. Make dinner together.
Whether you've been ordering more take-out or preparing more meals at home, making your dinner together is a great bonding experience. As above, break out that playlist and crack open a bottle of wine to share while you work together in the kitchen. If you're already doing a lot of cooking at home, choose something a little more special for this night. If you're at a loss on a meal idea, try to recreate your first dinner together.
3. Dance!
Use your living room as your own private dance floor. Get close, turn up the tunes and be present in your own little world together. This is especially special if this isn't something you normally do together.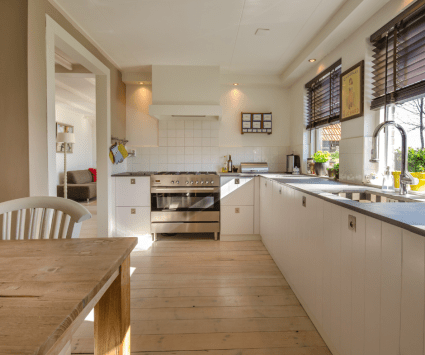 4. Plan your next vacation.
We might be stuck at home now, but the world, and our lives, will open back up. One of the most fun parts of taking a vacation is planning it. Whether you are able to go on vacation or not, planning a great vacation can be a lot of fun.
5. Handle a chore that the other always takes care of.
Is your partner always cleaning the house? You clean the house instead. Is your partner the one who usually does the dishes? Or the laundry? You do it instead- as a surprise. If your partner does this for you, don't be upset if he/she didn't do it as well as you normally do. Done is better than perfect, and the intention is usually pretty solid. You can also hire someone to do this work for you (like hiring The Dust Devils to clean the house).
6. Get dressed up for each other.
You may not be leaving the house, but that doesn't mean you can't spruce yourself up a little more than usual. We all usually feel a little better when we're looking our best.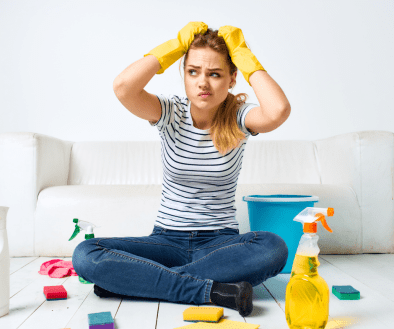 7. Go for a little walk- and hold hands.
How long has it been since you and your partner held hands? Sometimes we forget this simple act that can produce a connection, whether it feels small or large.
8. Movie night at home.
Don't spare any of the extras. Most households have been watching movies at home a little more than usual; however, don't spare the big, buttery popcorn, movie theatre-sized sweet snacks, soda, etc. Turn off the lights, grab your goodies, and pretend you're at the theatre.
9. Make a flip deck of 52 Reasons you love your partner.
This is a simple craft that carries so much personalized meaning. Take a deck of cards, write reasons you love your partner (or things you love about him/her) on cardstock, and glue them to each card. Punch two holes in each card, and place each card in book binding rings. See a tutorial at http://www.52reasonsblue.com/
10. Make little 'I Owe You' coupons for your partner that he/she can cash in.
You can make these yourself, or if you're not too crafty or don't have the time, you can download free templates. These can be coupons for: breakfast in bed, wash your car, make your favorite meal, a beer, etc.
We will be selling gift cards at 10% off from February 1st- February 12th. If all else fails, you can always purchase a gift card!
---