Kick Off The New Year By Living The Hygge Way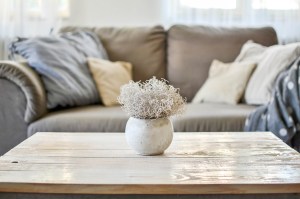 Hygge, pronounced 'hue-gah', is a Danish word that is best described as finding and enjoying life's simple pleasures and it's a wonderful way to shift your mindset in your day-to-day life.
Many people have had another year of spending more time at home, and are still experiencing stress and change during these uncertain times. To help you start off the New Year in a positive way, we'd love to share some tips on how to create a cozy and stress-free space in your home, the hygge way.
Use Neutral Colors And Add Texture
Pastel colors, creams, whites, and light grays can help make things seem not so overwhelming and will help to make a calm and comfortable atmosphere.
Use textures like wood, wool, and even add some flowers for a pop of color.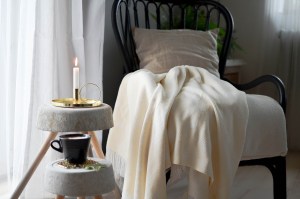 Add In Some Comfort
Lots of soft blankets and fluffy pillows are perfect accents for your rooms and can help to provide a comfy place to unwind. Find some cute baskets to store near sitting areas and window seats for a perfect place to snuggle up with a good book or a warm drink.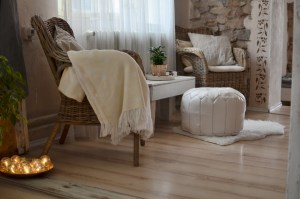 Use Lighting To Your Advantage
Candles and fireplaces are another wonderful way to incorporate a hygge vibe into your home. Use them throughout your home to add warmth and a relaxing glow.
If you are worried about candle flames or do not have a fireplace, try hanging twinkle string lights in rooms where people gather, like your living room, dining room, and outdoor patio spaces.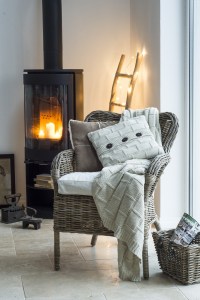 Turn Your Bathroom Into A Spa
Put storage to use to help hide away clutter and keep the bathroom area stress-free. Add fluffy towels, robes, rugs, and candles to create a nice little room to escape to and soak away the stress. Don't forget to stock your favorite lotions and shampoos! Try relaxing scents like lavender to add to the calming effect.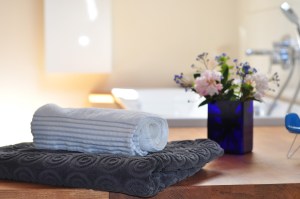 Ways To Incorporate Hygge Into Your Daily Life
Hygge doesn't just happen in the home. Incorporate its meaning into your daily life to help spread warmth, calm, and happiness. Here are some ways to make that happen:
Be present and thankful

Enjoy the simple things in life, like a warm cup of tea or coffee

Find a new hobby, which will give you something to look forward to

Read a good book

Appreciate your surroundings

Take a walk in the woods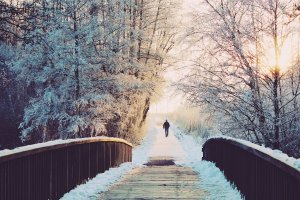 We hope this helps to inspire inviting comfort and appreciation for the simpler things in life.
Should you decide you'd like some extra help keeping things clean and stress-free, give The Dust Devils a call!
---